Inbound After Hours
The home for everything inbound marketing and more! Exploring new ways to learn, share & collaborate with other great minds on all things inbound.
Show previous messages
---
January 4, 2021 at 9:54am
---
Welcome back after the break folks.👋Although the Christmas period is certainly meant for relaxing, I'm wondering if anybody learned anything new during that time? Whether you came across an intriguing article on your daily LinkedIn scroll or your favourite tool released an update, I'd be interested to know.
For me, I did the GDD HubSpot certification over the break. It was one I was missing and will be invaluable to upcoming projects!
Comment below anything new you've learned 👇
Edited
Hey Mol - welcome back to you too...
Well done on the GDD cert, it's a beast that one. Ace though.
I've just put a post in #inboundlearning about this book I got as a gift which is a very good read for establishing some advertising copy best practices.
Highly recommend it!
Hola! It was definitely long, think the GDD cert is almost 7 hours?!🙃
I'll take a look, I've been meaning to get back into reading and this might just do the trick.
---
---
January 15, 2021 at 9:31am
---
Hi All - I run a software company called Claromentis and we have been using Hubspot and inbound for 18 months or so now.
One classic issue I have is understanding how to determine / test an ideal balance between brand awareness through the display network vs the spend on PPC search.
Of course I understand that almost by definition display adds are tough to measure- but do you folks have any thoughts on working this out?
We are a classic B2B software company with a target suite spot of 100 - 2,000 user companies and target geographies.
Sorry if this is not the right channel to post this!
Cheers,
Nigel
Edited
---
---
January 17, 2021 at 5:07pm
---
---
---
January 18, 2021 at 4:59pm
---
---
February 1, 2021 at 1:19pm
---
Happy Monday everybody! It's a new month and there's plenty to get stuck in to.
What are you working on this month and what do you imagine will be your biggest challenge?
For me, it's planning an online event for the first time! I'd love to hear what your February entails.
OoOoO online event? that sounds fun @molly - excited to see that take shape.
I always have a number of fun projects underway. Some more notable ones related to this group:
Final QA of the Keyy mobile and desktop app + finalizing a roll-out campaign.
Improving the Keyy <> HubSpot integration + some new onboarding and engagement workflows based on the new sync'ed properties.
Continuing to refine our Education Business Blueprint with the team and continue putting it into practice.
A lot more in the works too. #GoGoGo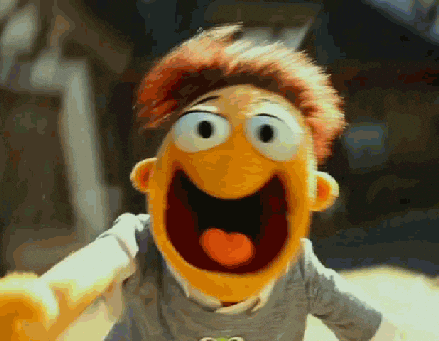 ---
Has anybody considered leveraging gifs for their branding?
I've recently started adding fun little snippets from our vlogs and culture to our Giphy account. Getting verified was pretty straight forward and it's easy enough to create gifs and stickers.
From just 10 uploads, we've had 7.7k views. I'll admit, I never anticipated to get more than 100 but it goes to show how engaging they can be.
Are you an avid gif user or prefer the simplicity of an emoji? 😁 Comment below I'd love to know.
@molly thanks for the book and the prize - I was reading it during the rain breaks at cricket it also stopped me from worrying about the duckworth-lewis calculations
You're so welcome @seb-egan! Thank you for being engaged in the sessions. At Digital 22 we have a library filled with marketing books, Radical Candor is particularly one of our faves so glad you're enjoying it.
---